So many people are bashing myspace and because the news batrays bad people that may be members of myspace! Does it really mean that all who use it are bad?
Well if you will not join your charity because you are afraid of people like that then you are really mislead. Our charity are proud members of myspace.com. We joined and I promote our charity on myspace. There are so many untouched crafters there who are falling all over themselves to help. Who have never heard of charities like ours! Well HAIN feels like no matter what you beleive if your willing to help us help others then we will reach out to touch you whereever you are. I suppose if Christ only hung around the Holy then who would need to be touched!
Well having that attitude we have not only met some of the most amazing people but have found that 100's of other Orgnizations and minitries are also using myspace as a tool to reach the hurting! Yes hundreds maybe thousands! Ok another way to look at it is "no matter where you go you will find bad people" so does that mean you shouldn't get on the computer! No its how you use the computer as a tool for your purpose! Do I allow my children on myspace, yes with me because you have to really seek out the bad to get the bad. And besides there is a ban option for banning people you do not want.
Myspace is as personal, fun, and good as you make it yourself! You can have a page of all Christian based or whatever your design option you chose to make it! Ok so you have to learn how to copy html codes thats not hard once you learn it!
So really its the fear of the unknown that bothers you! Well Then maybe you should live in fear and not reach out to many who are willing to be a big part of minitries like ours. But we have had way over 60 new members with in a short 3 months time join HAIN! Because HAIN is here to reach out to others in need, we are not to good and above anyone. Were just here to serve!
Here is a few pictures of 1 myspace friend of things she donated!!
Pictures of Items Virginia M. Donated Oct 17, 2006 (HTML codes off of Photobucket)
Burial Gown with Bonnet and Booties
URL: http://i79.photobucket.com/albums/j124/HAINMOM/Weddinggownand2promgowndonationsand.jpg
Tag: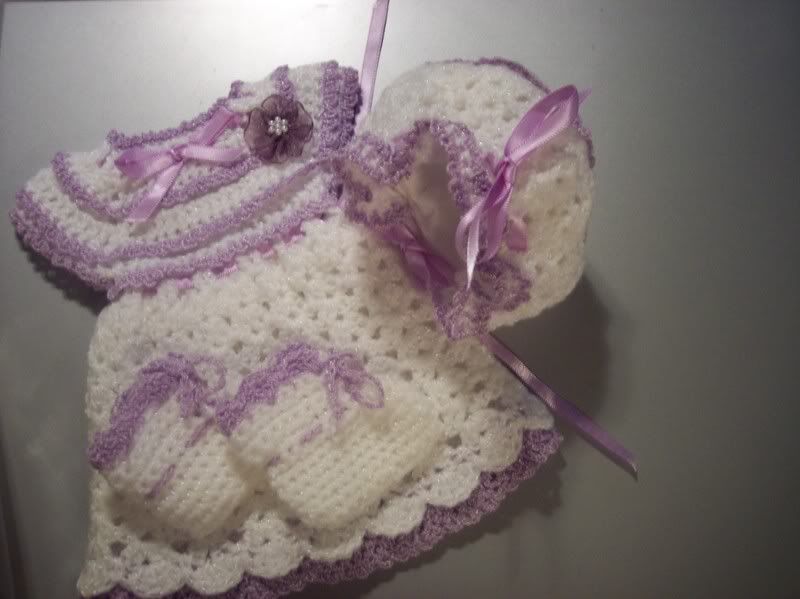 Boy Sweater with hat and booties (She donated 2 sets like this)
URL: http://i79.photobucket.com/albums/j124/HAINMOM/Weddinggownand2promgowndonations-1.jpg
Tag:
Girl Sweater Sets with hat and booties (She actually donated 3 sets all together)
URL: http://i79.photobucket.com/albums/j124/HAINMOM/Weddinggownand2promgowndonations-3.jpg
URL: http://i79.photobucket.com/albums/j124/HAINMOM/Weddinggownand2promgowndonations-2.jpg
Hats (She actually donated 4 hats all together)
URL: http://i79.photobucket.com/albums/j124/HAINMOM/Weddinggownand2promgowndonations-4.jpg
She also donated 3 infant afghans